Highland Partners is Thrilled to Announce their Merger with Corcoran Global Living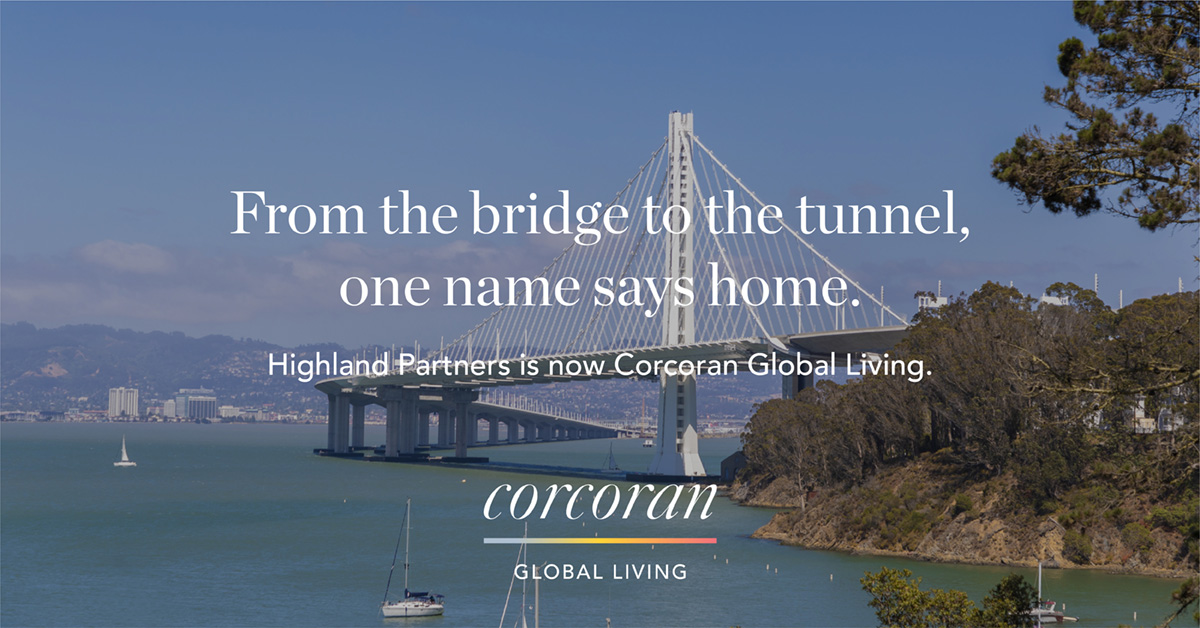 12 years ago, during the recession we created HIGHLAND PARTNERS with the desire to build a luxury boutique real estate brokerage with like minded agents dedicated to serving their clients while giving back to the communities in which we serve through education and involvement. We wanted to create a culture of collaboration and a professional environment that never lost sight of what it means to support our clients and peers. Through the years we have had great success, some learning moments and even a new understanding of family. Through the last several years we sought expansion opportunities and studied countless marketing platforms. … Just as the day we started HIGHLAND PARTNERS, sometimes the best opportunities arise when you are not looking. –Heidi Marchesotti
Adam and I, along with our partners Heidi Marchesotti and Mindy Sun are proud and honored to announce our recent merger and partnership with Corcoran Global Living.
After 12 years of countless hours, learning, growing, expanding, with endless passion and dedication into creating our Highland Partners brand we now say good-bye, but welcome the change as we adopt the CGL brand. However, we are still the same 2 offices, same great staff, same passionate agents, same unique culture, and still just one family, only larger.
From Inman News:
Corcoran Group affiliate Corcoran Global Living announced a new merger with luxury brokerage Highland Partners, bringing its Bay Area office count to 22
Las Vegas-based Corcoran Group affiliate Corcoran Global Living has hit the jackpot with its latest expansion efforts in the San Francisco Bay Area. CGL announced on Thursday a new partnership with Highland Partners, a 12-year-old luxury boutique brokerage that serves buyers and sellers in the East Bay. "By uniting the top brokerages, top independent teams, and top professionals in the industry, we're setting a new bar for service and excellence," CGL Founder and CEO Michael Mahon said in a prepared statement, adding that CGL shares "a truly aligned vision to create and support a culture of growth and collaboration" with the brokerage leaders.
We could not be more excited to have merged with this fantastic brand to expand our footprint throughout California to better serve our agents and our clients. We welcome our new partners, CORCORAN GLOBAL LIVING to the family!
We are Locally Owned. We are Community Driven. We are Client Focused. And today with our new Partners, We are Corcoran Global Living!
And as a mom,
I could not be more thrilled to have our son Chase DiMaggio Betta on our team, the DiMaggio & Betta Group as well as being a part of this new merger and exciting next chapter.
Sometimes dreams do come true.
Click Here To Receive Neighborhood News In Your Desired Zip Code.