The City of Piedmont is a charter city of approximately 11,000 residents located in the beautiful Oakland Hills, overlooking the San Francisco Bay.  The city, which is virtually built out, consists of established, high-quality single family homes on quiet tree-lined streets. Piedmont is centrally located within a few minutes from Oakland and San Francisco on the West and Concord and Walnut Creek on the East.  Within Piedmont's 1.7 square-mile area there are five city parks and numerous landscaped areas which offer wooded paths, tennis courts, children's playgrounds and picnic facilities.
Begin your home search here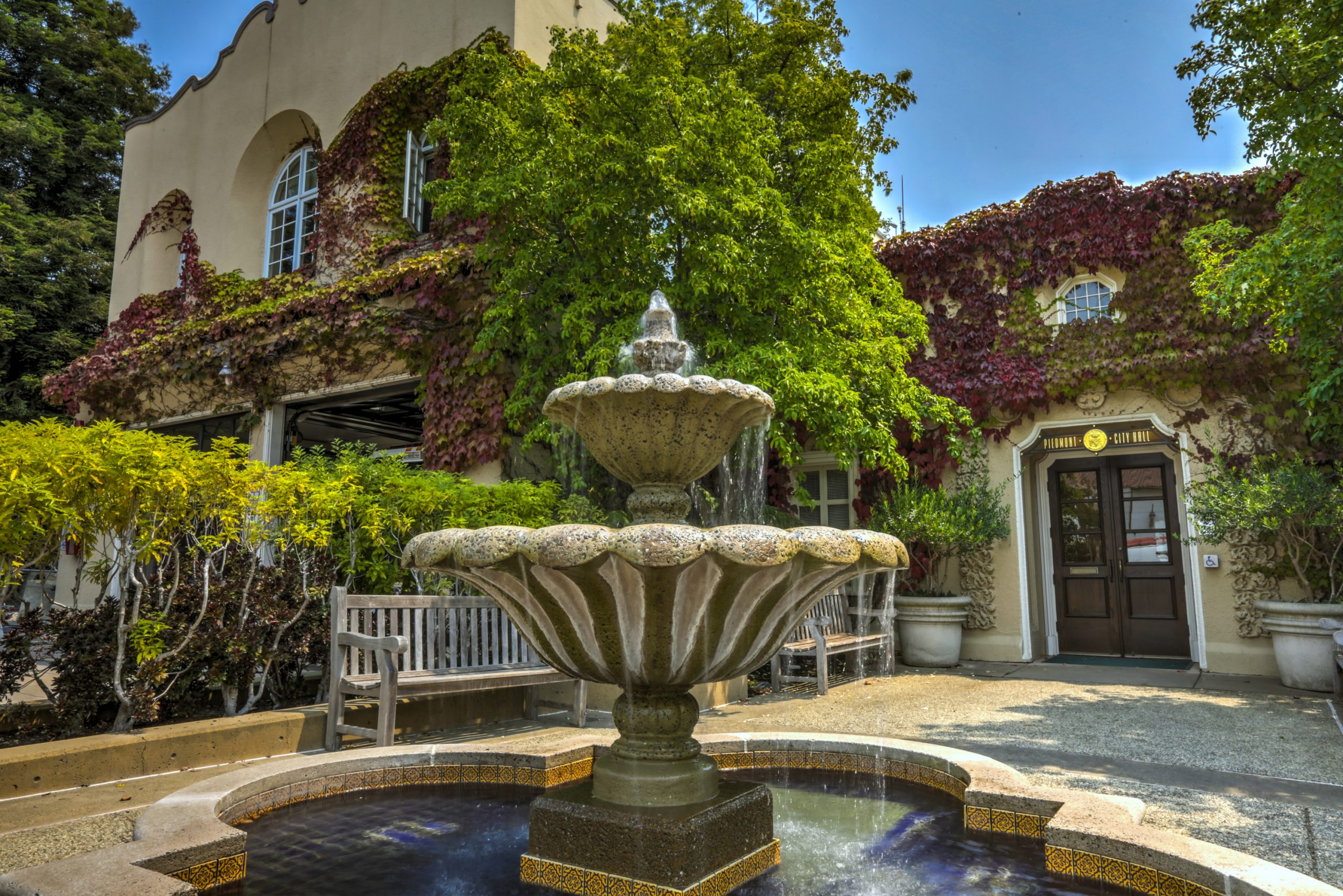 Family, Home, Events and Lifestyle
A personal perspective: Debbi grew up in Piedmont, attended Wildwood Elementary School, Piedmont Junior High now called Piedmont Middle School and Piedmont High. Debbi graduated in 1982 from PHS and from UC Berkeley in 1987. For all the same reasons she enjoyed and benefited from Piedmont are the same reasons she and husband and partner Adam Betta decided to move their family to town.
– The excellent school system tops the list. One must live in town to attend the top-rated Piedmont schools. The high school is similar to a private school with just under 800 students, grades 9-12.
– Piedmont is a tight community where everyone knows one another and watches out for one another. Many of the children have known one another since they were toddlers hanging out in the Piedmont Park. With that noted, the Piedmont kids are also very welcoming to new students and look forward to meeting the new kids on the block.
– Piedmont is a place where kids can grow up in a small town environment, yet are not isolated. Piedmont is ideally situated near the cultural diversity of Oakland and Berkeley and convenient to shops, cafes, boutiques and a variety of restaurants.
– Transportation and alternative routes – Piedmont is just a 20 minute drive of San Francisco and can be accessed via BART, bus, car or the informal car pool. The East Bay has easy access to both the San Francisco Airport and the Oakland Airport. The San Mateo Bridge, the Bay Bridge and the Richmond-San Rafael Bridge provide alternative routes to your destination, unlike, for instance, in Marin County where public transportation and alternative routes are limited and the 101 freeway very congested. ( A beautiful place, however. )
– Easily accessible to world renown and Debbi's personal favorites for day trips or weekend overnights: Lake Tahoe, Napa, Sonoma, Pebble Beach, Carmel, Monterey, Big Sur and with the Oakland airport so close, Park City, Utah, Scottsdale, Arizona, Las Vegas, Los Angeles, even Cabo San Luca plus many other cites are just a hop, skip and a jump away on Southwest or Alaska Air.
– Another personal favorite Debbi points out is the giving back and community service aspect. Piedmont families and students are very active in giving back to the schools, community and others less fortunate in the neighboring communities, hospitals and organizations. Students have a variety of opportunities to participate in philanthropy. One of the most popular high school volunteer program is the Mexico Trip. The Piedmont Community Church offers this program once a year and fills up immediately. The students spend one week building homes for families just outside of Tijuana giving up their Spring Break to help others. It's an incredible and moving experience for these affluent kids to experience. Or young woman can join NCL, the National Charity League, a mother-daughter organization who support and volunteer their time to various organizations. Piedmont has an incredible number of boys involved in Boy Scouts, many who have become Eagle Scouts. These are just a few of the many opportunities offered to our Piedmont kids and young adults.
In Piedmont, kids and families are involved, no matter what it is, they are active, giving and compassionate citizens.
Click the Highlighted Links Below:
Piedmont, West Coast Mayberry with Great Schools
Fun For Kids
High School | Of Interest
Piedmont District Calendar
Piedmont Portal | Connecting Community and Schools | Truly, what Piedmont is all about.
Family Fun
Piedmont Neighbors and Newcomers Club | great for kids and adults of all ages!
Piedmont's Annual 4th of July Parade | Begin with Espresso, Cocoa and Bagels at our Piedmont office before the parade. You'll have front row seats as the HP is Parade Central.
Step Inside Our Town | Follow Us on Facebook 
For the Home | Considering a Remodel
Start with the Public Works Department at City Hall | The most effective way to get your remodel done quickly and with relative ease is to hire a local contractor and architect who knows what will pass in Piedmont and what will not. However, neighbors are one factor that cannot be guaranteed. Get to know your neighbors and discuss your plans ahead of time to assist with a more seamless process.
Click Here To Receive Neighborhood News In Your Desired Zip Code.