Home, Design, Lifestyle + Favorite Resources
Charity Highlight, January 2023!
With the holidays in the rear view mirror and we turn the corner into the Martin Luther King holiday we have gathered a few of our favorite resources to help you ease into 2023.
Last month we shared our favorite pet + house sitter to offer assistance to those traveling, and a few favorite caterers to help with all those parties. If you weren't in need then but are looking for that information now and would like us to send you those resources or others simply reach out.
This month we share a few new favorite recommendations and a valentine charity event we'd like to invite you to.
We are always happy to share recommendations and provide referrals. Just let us know what you are seeking.
Clients, friends and colleagues, we look forward to connecting soon.
Happy 2023!
Debbi, Adam and Chase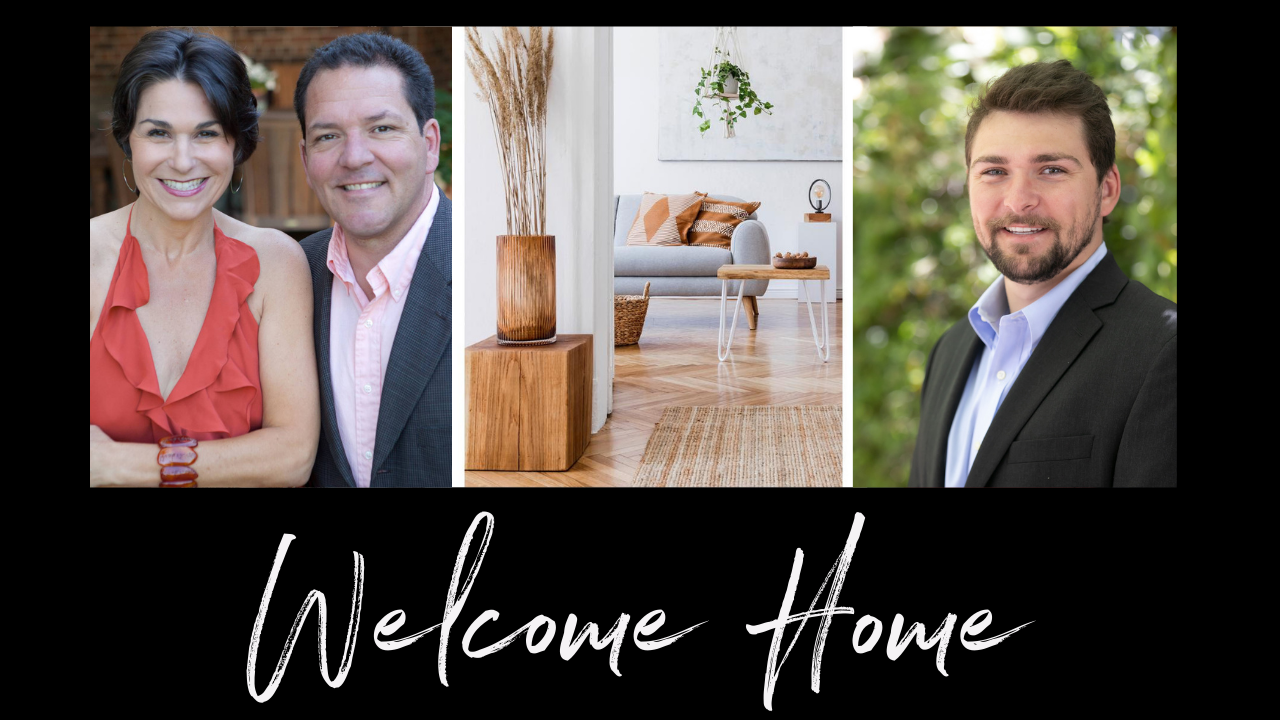 By Appointment Only |
Opportunity Knocks, Duplex | 1729 Pleasant Valley, Oakland, Offered at $1,450,000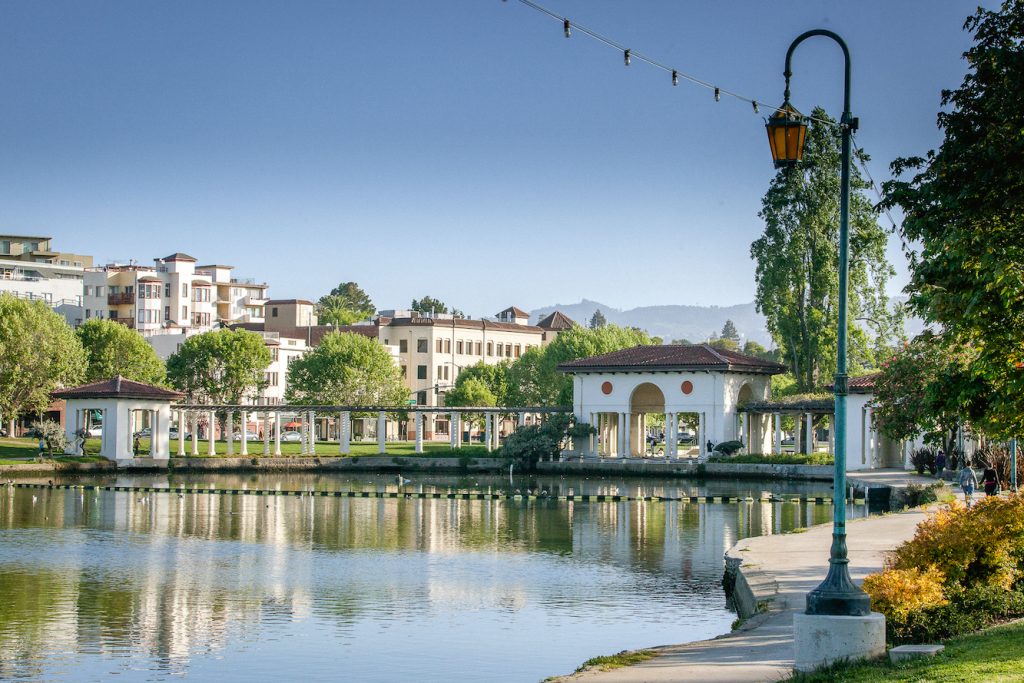 Real (Estate) Conversations |
Snippets, Stories, Education, Inspiration, Home, Design, Lifestyle                                                               
35 Craig Avenue, Piedmont, CA | SOLD!
Thank you to Peter Wagener ( First Republic Bank ) who helped the Buyers with their loan, last minute. Since Buyers do shop rates and switch mid deal, Buyers and their Agents MUST alert the Listing Agent ASAP as this is a change in the purchase contract originally agreed upon.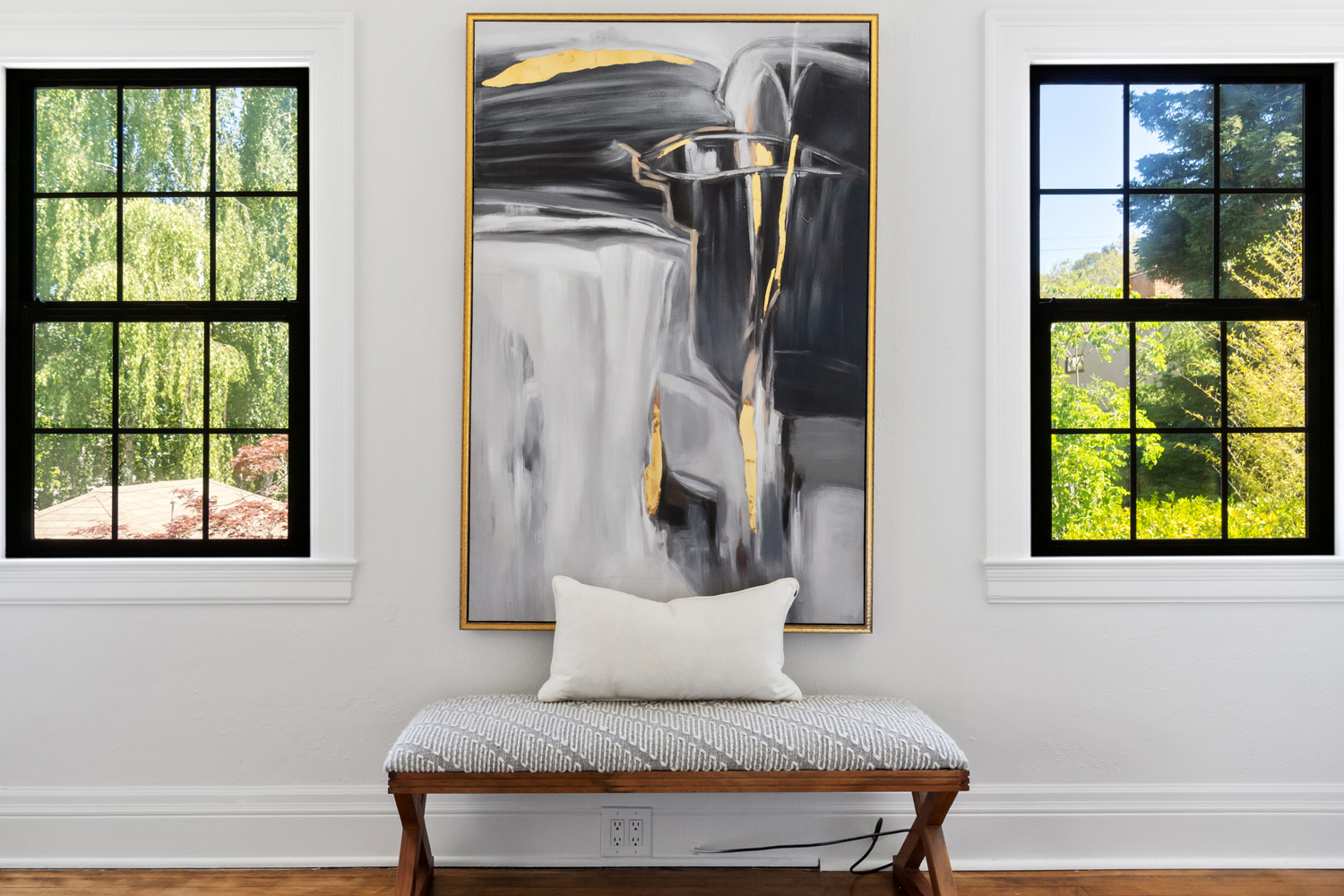 Thank you Peter for closing so quickly!
We appreciate you prompt, accurate, service oriented acumen; just the way agents and clients like it.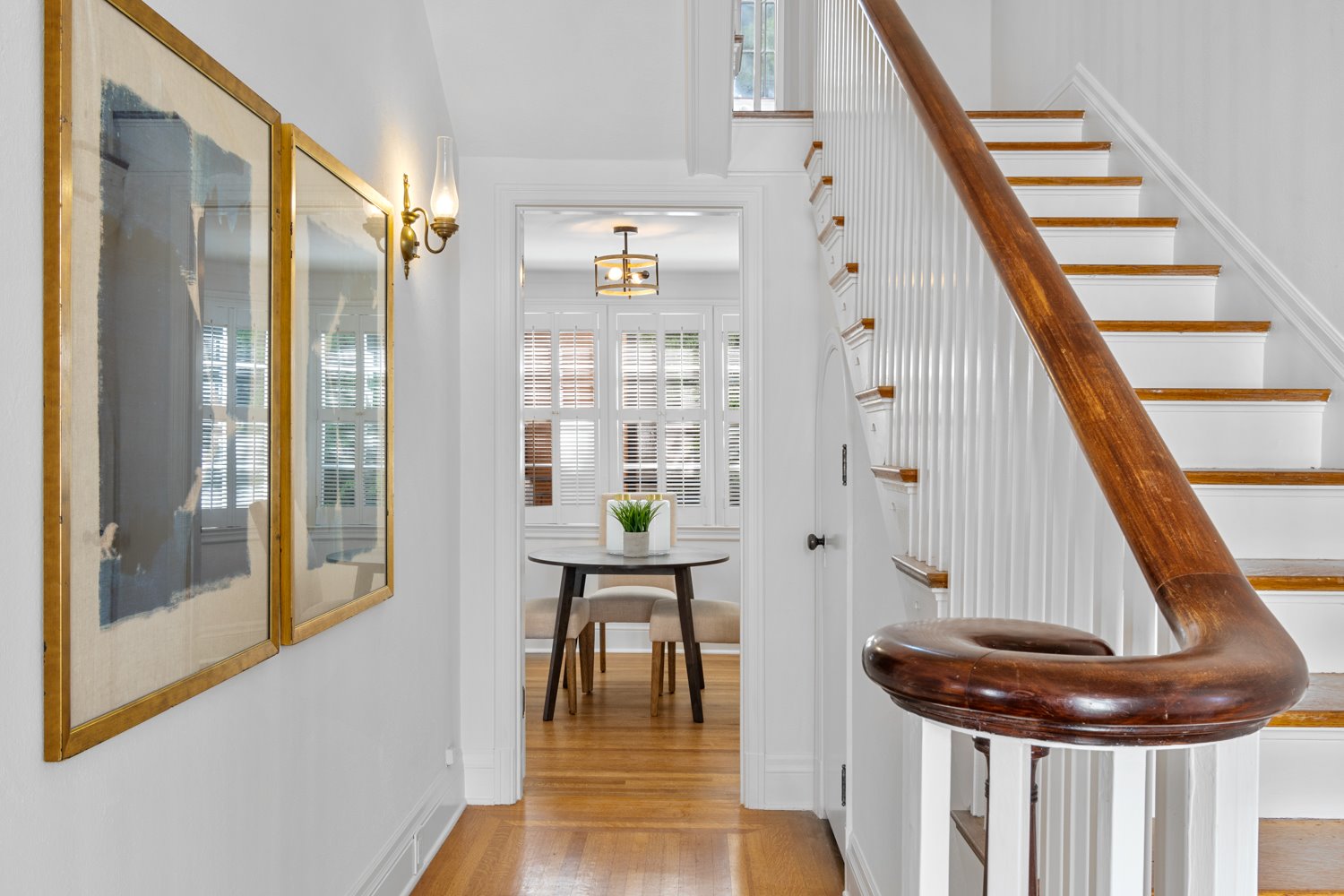 Real (Estate) Conversations |
SOLD! Rockridge
Realtors are often asked how the market is doing.
In December, the market seemed to have softened. We saw signs of this trend on the heels of Memorial Weekend. While some homes sat, others experienced multiple offers.
Does competition breed more offers?
If you ask a Realtor, most will say yes.
When a home is renovated and in beautiful condition, Buyers will compete; whether in a heated Sellers market or today's market where not all homes are flying off the shelves. If a home is updated and move-in ready, Buyers will, in fact, still compete. Just like our Buyer who beat out multiple offers for 329 63rd Street.
In the 4th Quarter of 2022, this immaculate home, impeccably renovated with an ADU realized a significant jump in the offer price.
Congratulations to Adam who helped our client prevail.
We leave Buyers and Sellers with this message:
No matter current market conditions, a home pretty, prepared and priced right will sell.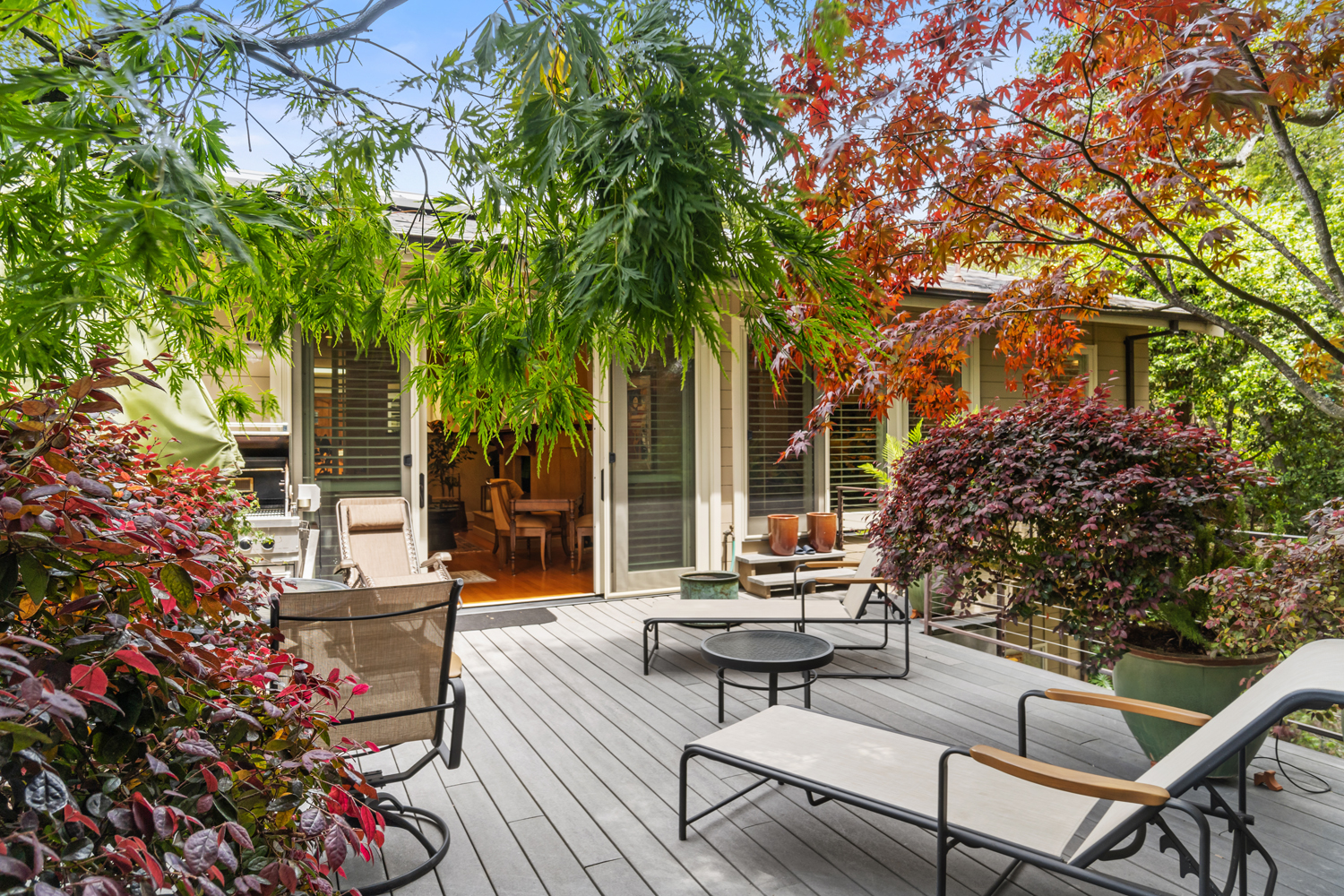 COMING SOON |
Piedmont, Berkeley and Claremont Pines/Upper Rockridge 
Claremont Pines | Oakland just off of Broadway Terrace | Exquisite Mediterranean on Expansive Corner Lot. Piedmont | Level In, Elegant and Surrounded by Lush Landscaping. Near Top-Rated Schools, Witter Field and Parks
688 Alvarado Road, Berkeley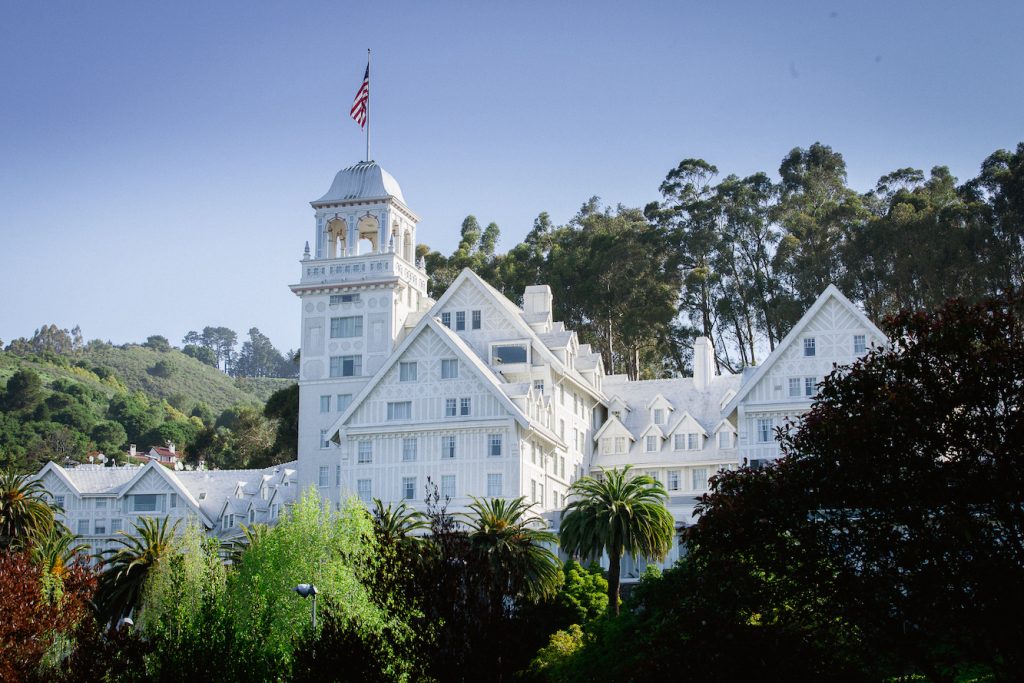 Sweeping San Francisco Bay View Mid-Century
Location, style and impeccable design, this elegant Mid-Century boasts sweeping San Francisco Bay views sits on 2.5 lots with air rights and has been tastefully updated while keeping the original architectural design intact. Close to the Claremont Resort and Spa, the Elmwood District shops, cafes, shops and restaurants and just across the street from  the Eucalyptus path.
This 3 en-suite bedroom with home office or guest room has private access from the service funicular. A 500+ bottle capacity, climate-controlled wine cellar completes this level.
The upper level showcases beautiful public rooms ideal for indoor-outdoor entertaining and boasts two exterior terraces. Refinished hardwood floors from the living, dining room, the gourmet kitchen, breakfast room and the upper-level primary en suite. Dramatic living room features an Origami folded ceiling motif, copper accents with up-lighting. The dining room offers the same sparkling views of the Bay with sliding doors leading to the front terrace and a picture window which perfectly frames this magnificent scene. Adjacent to the kitchen with top-of-the-line stainless appliances, quartz & butcher block counters plus ample storage is a cozy sitting area with majestic views. Beautifully landscaped gardens with mature trees, two car garage with storage loft provides ample storage.
Offered at $2,950,000
688 Alvarado.com – Website Coming Soon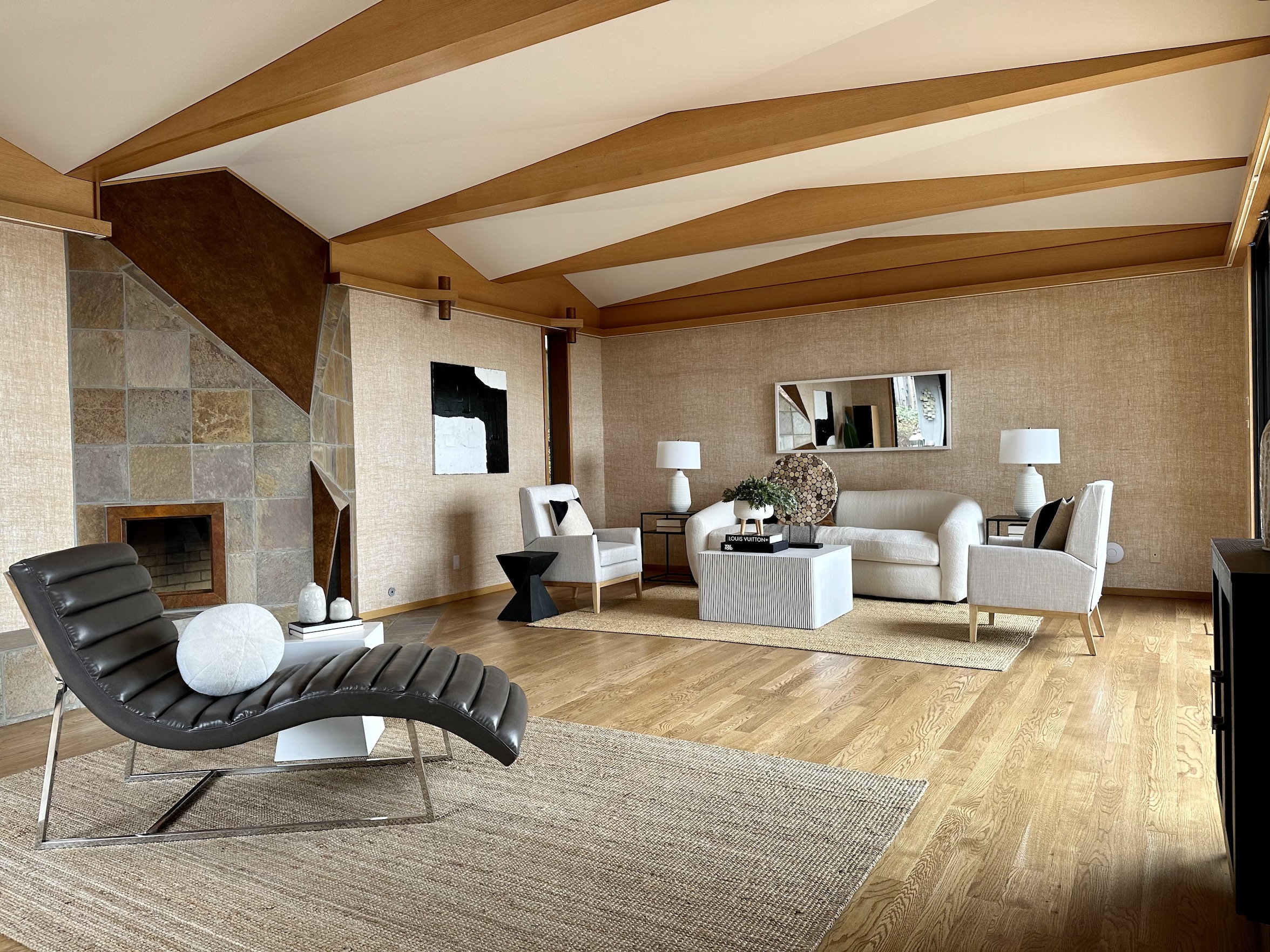 Monthly Highlights |
Each Month we will Highlight A Few of Our Favorite Places, Resources and Recommendations; we have so many!  Please feel free to email us your favorites so we can feature them here, or on our social media pages.  debbi.DiMaggio@corcoranICON.com
Restaurants

 

Travel Destinations

 

Spas
Day Trips
Grocery and Specialty Stores
Recipes, Businesses, Hiking Trail and More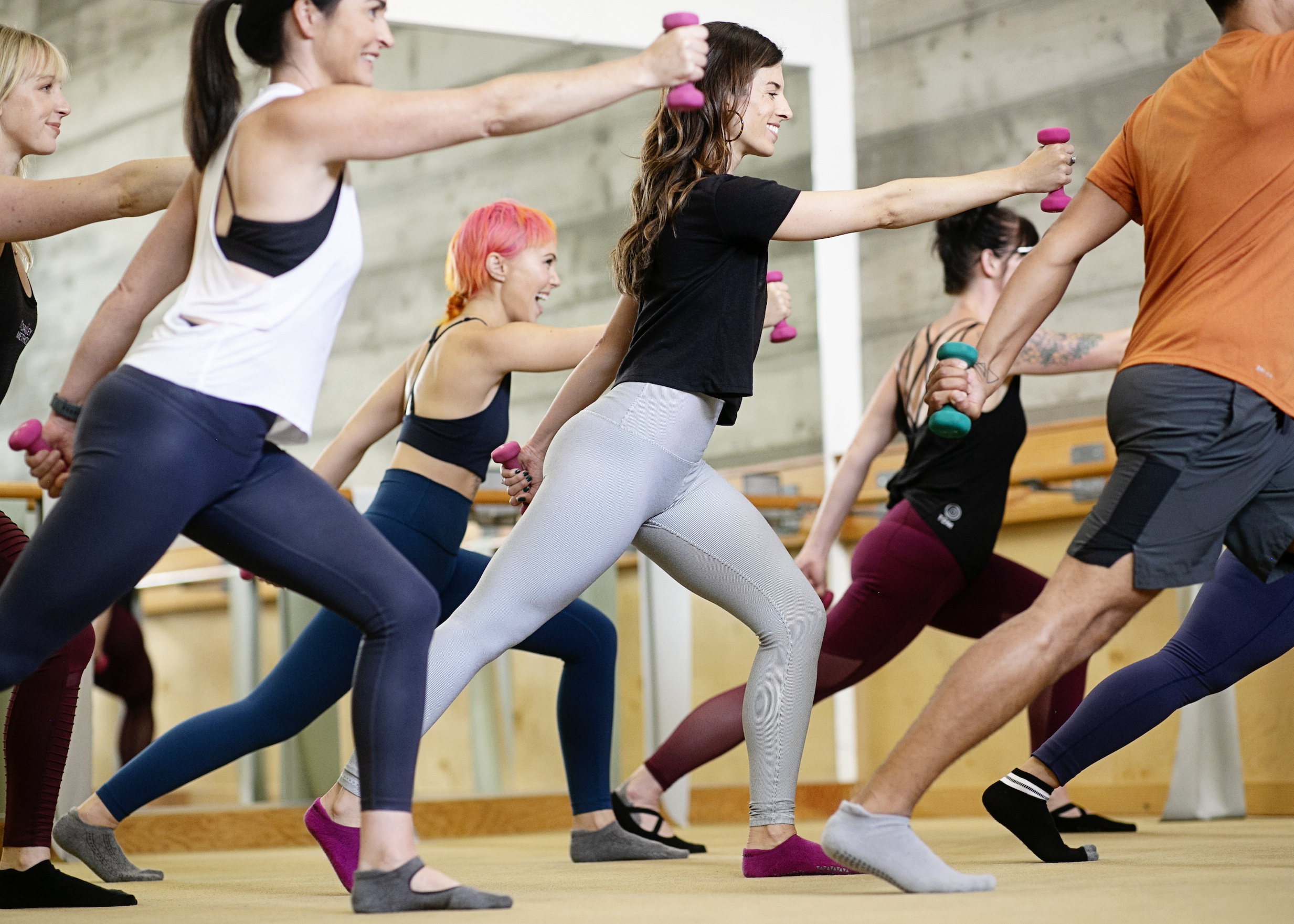 The Dailey Method Barre + Cycle Fitness |
It's time to get back on the saddle. What is your workout d'jour? Boxing, walking and riding the Peloton is what we are doing this cycle. Changing up your exercise routine is not only good for us mentally but for our bodies. Have you tried the Dailey Method? It is the fastest way to a strong, lean, sculpted body. The Dailey Method combines the best of Pilates, yoga, and barre fitness training. Classes are an ever-evolving mix of movements that offer benefits for every body. Subscribe to their home office newsletter and get 15% off a digital training program* of your choice, plus early access to motivating thigh-shaking and core strengthening programs.
Connect with The Dailey Method | https://thedaileymethod.com/
Tech Consultant | Meet Alfredo
"We are not just an IT Managed Services Provider."
We are People Focused technology experts that love creating personalized solutions catered to fit your business needs. Leveraging technology to your advantage doesn't need to be a mystery or big secret. With our Managed Services offering, let our team break down your network and systems infrastructure to identify the areas of strengths and pain points. We'll find the solution that allows your business to focus on what you do, instead of the tech behind how you do it.
Connect with Alfredo Lopez | alfredo@altitudets.com 
Travel Consultant | Sasha Charney
Real Estate always leads to meeting new people and making new friends. 
A few years back I met Sasha at our open house and gave her and her husband a few recommendations for their home. In the fall we finally sat down for coffee at my favorite place, Terrace Cafe. It was so wonderful to learn more about her life and business. Sasha is so low key I had no idea how knowledgeable and connected she is in the travel industry.
We highly recommend you contact Sasha for your next trip or expedition, whether to Europe, Africa or a trip around the world.
My mother, daughter and I had the opportunity to visit London and Paris in November —
Three Generations. Me, B and my 83 year old Mom.
We thank Sasha for her assistance, expertise and connections. 
Enlivened Travel
An Affiliate of Departure Lounge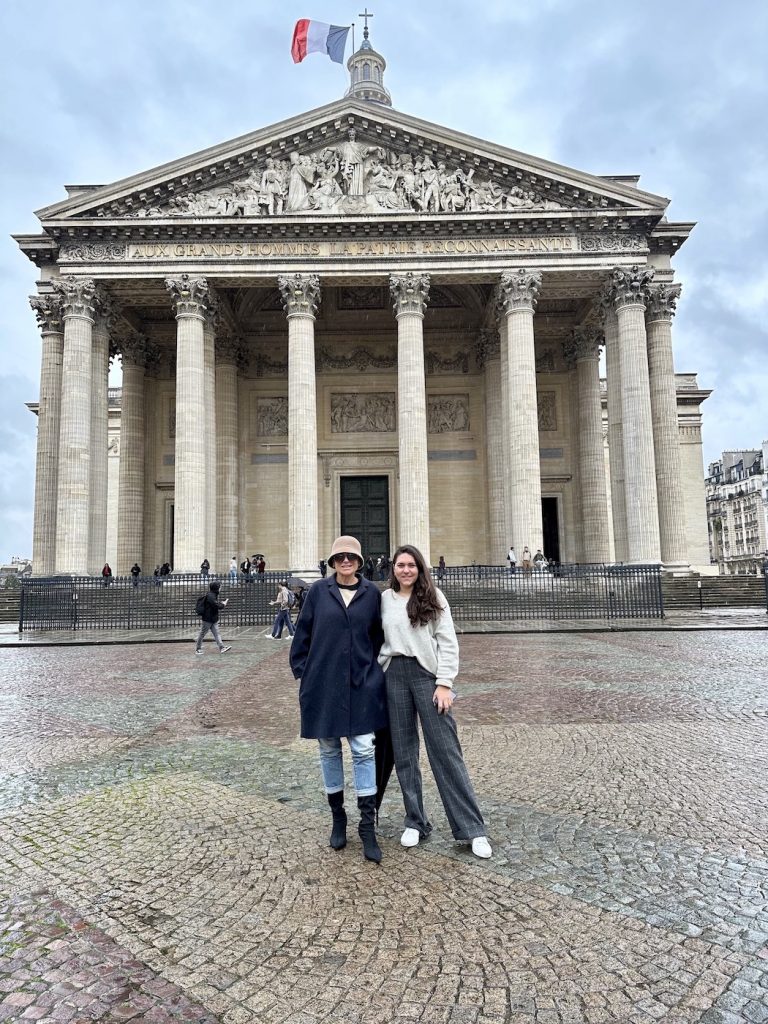 Joyful Chef | Healing Cooking
After 12 years on the commercial side, Sarah has returned to her initial vision, healing through food by becoming a holistic chef. Over the past 3 years, Chef Sarah has fed many busy families, nurtured those with restrictive diets due to varying health conditions and goals, as well as nourishing brand-new mothers and their families. As the seasons' turn, a level of excitement fuels the perfect meal plan for her clients, grocery shopping makes her feel like a girl in the candy shop and as she cooks up your delicious meals, she knows that she has made your life just a little bit easier. That is personal.
A Few Words | From Our Amazing Clients, Jackie and Derek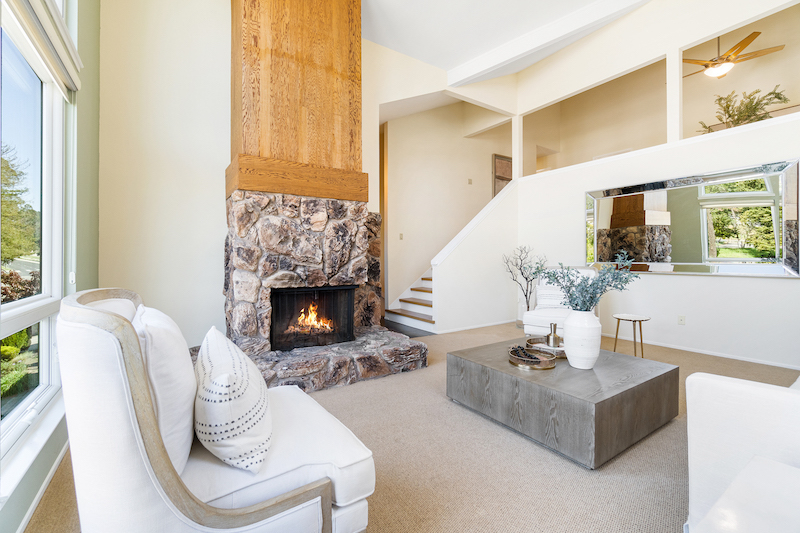 "OUTSTANDING SERVICE FROM THE DIMAGGIO and BETTA GROUP!"
We wanted to take a moment and compliment the outstanding service of the DiMaggio and Betta Group! My husband and I have worked with Debbi and Adam before and once again they were outstanding! There are a few things that really stand out when you work with them: ease of the entire process, timely responses, social media presence and anticipating your every need. As we navigated the sale of our Mother's home, it was not easy by any means. First, we had to clear out the home, and Debbi, Adam and Chase assisted us with finding the help we needed to clear the home. Next, we began staging and preparing the home. Every step of the way they had a contact or vendor to make it easy.
Lastly, the sale, it was executed flawlessly from the open houses to fielding offers. DiMaggio & Betta Group ensured we got the absolute top offer and did not miss any detail during the entire process. Most of all, we appreciate the constant communication, prevalent posts to social media and how they anticipated our every need as the customer. They showed care, empathy and made us feel important as we went through the sale of a treasured family home!
Bravo to Debbi, Adam & Chase… if you wants a first class Agent and a flawless real estate experience they are your team! 
Thanks, Jackie & Derek 
(Adam, Chase and I are honored to have represented Derek and Jackie over the years with 3 separate transactions helping them to achieve their real estate goals.)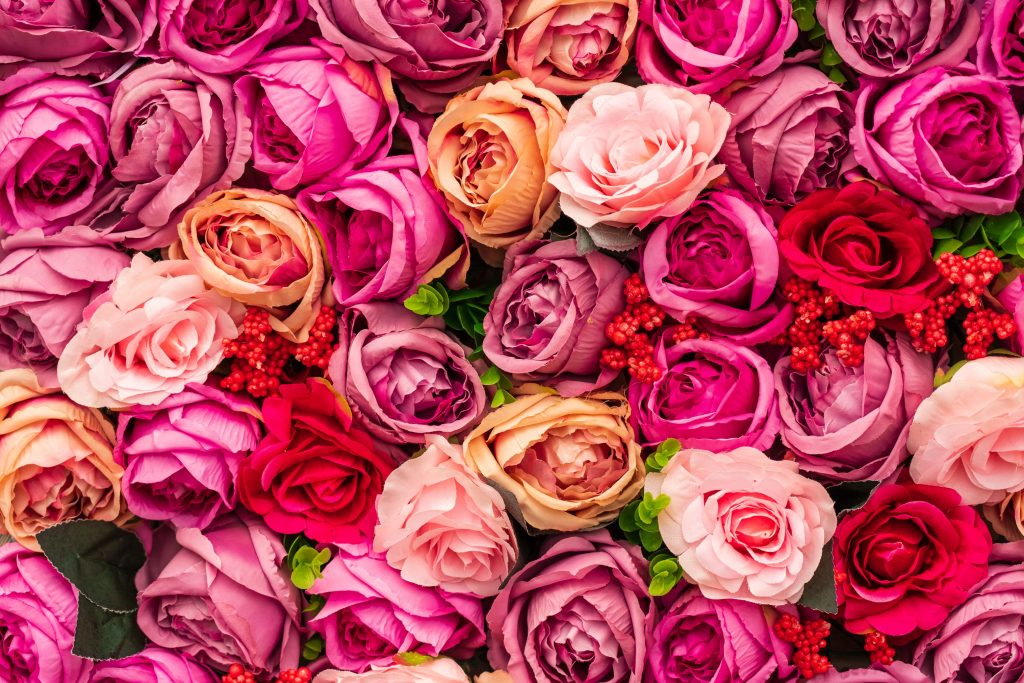 Unwrap Your Generosity | Eat, Sip, Mingle, Dance | for Good
Hill Branch, Valentine's Dance, A Benefit for UCSF Benioff Children's Hospital Oakland @  University Club Level, Memorial Stadium at UC Berkeley from 6-10PM, Saturday, February 11, 2023
Purchase Your Tickets and Bring A Friend Hill Branch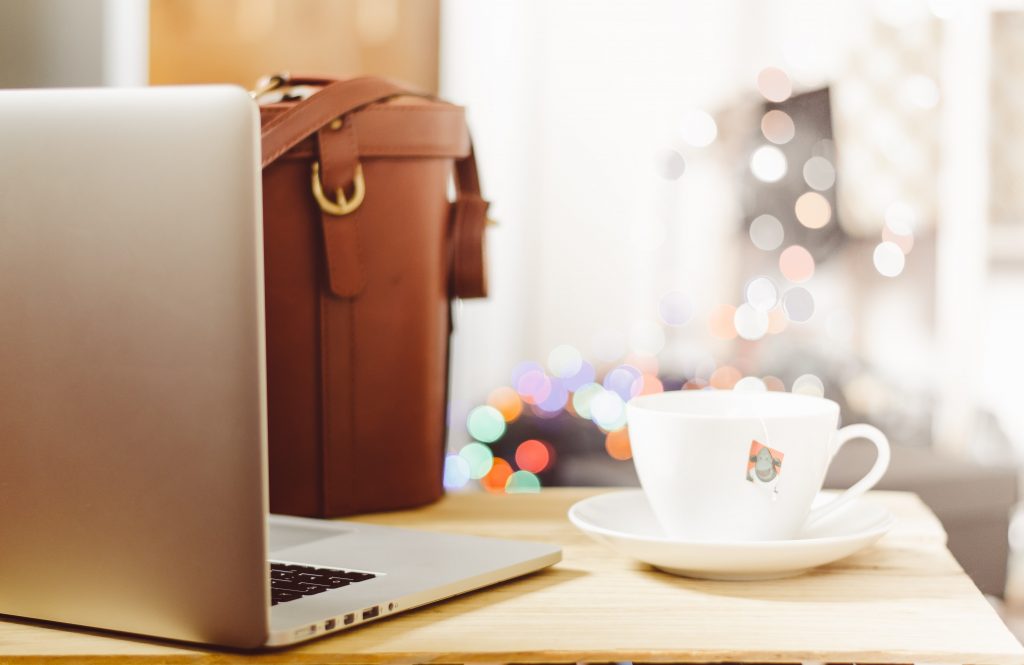 Resources + Referrals | Realtor Network Connect
If you are seeking a home outside of the East Bay allow us to connect you with one of our Realtor partners so we can be sure that you, your colleagues or loved ones is provided with exceptional service, attention to detail and the utmost care, just as we provide to our own clients.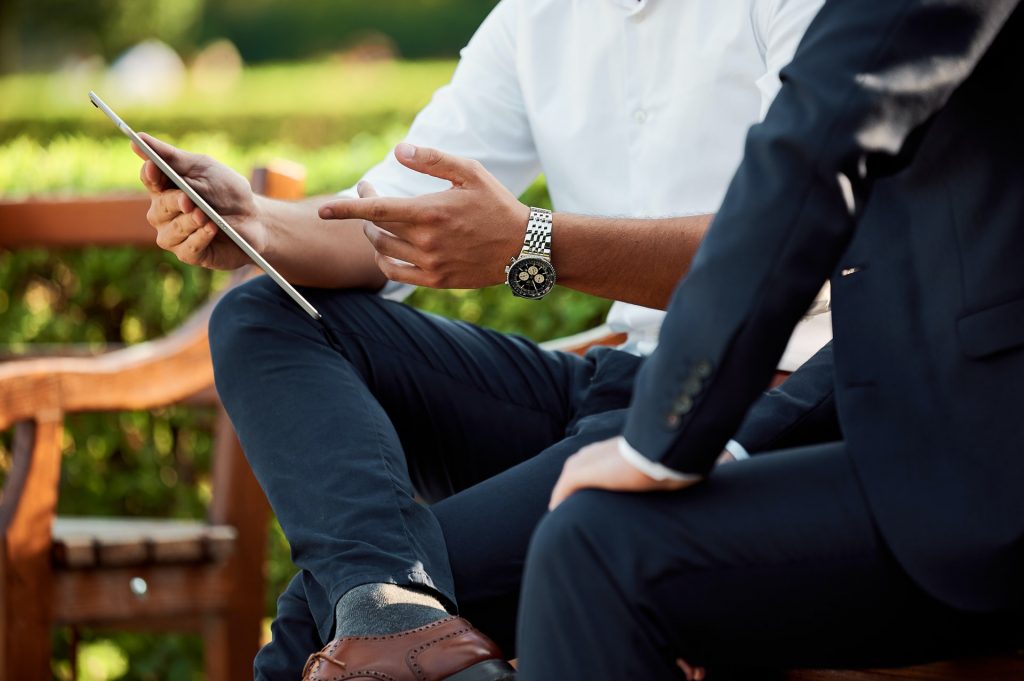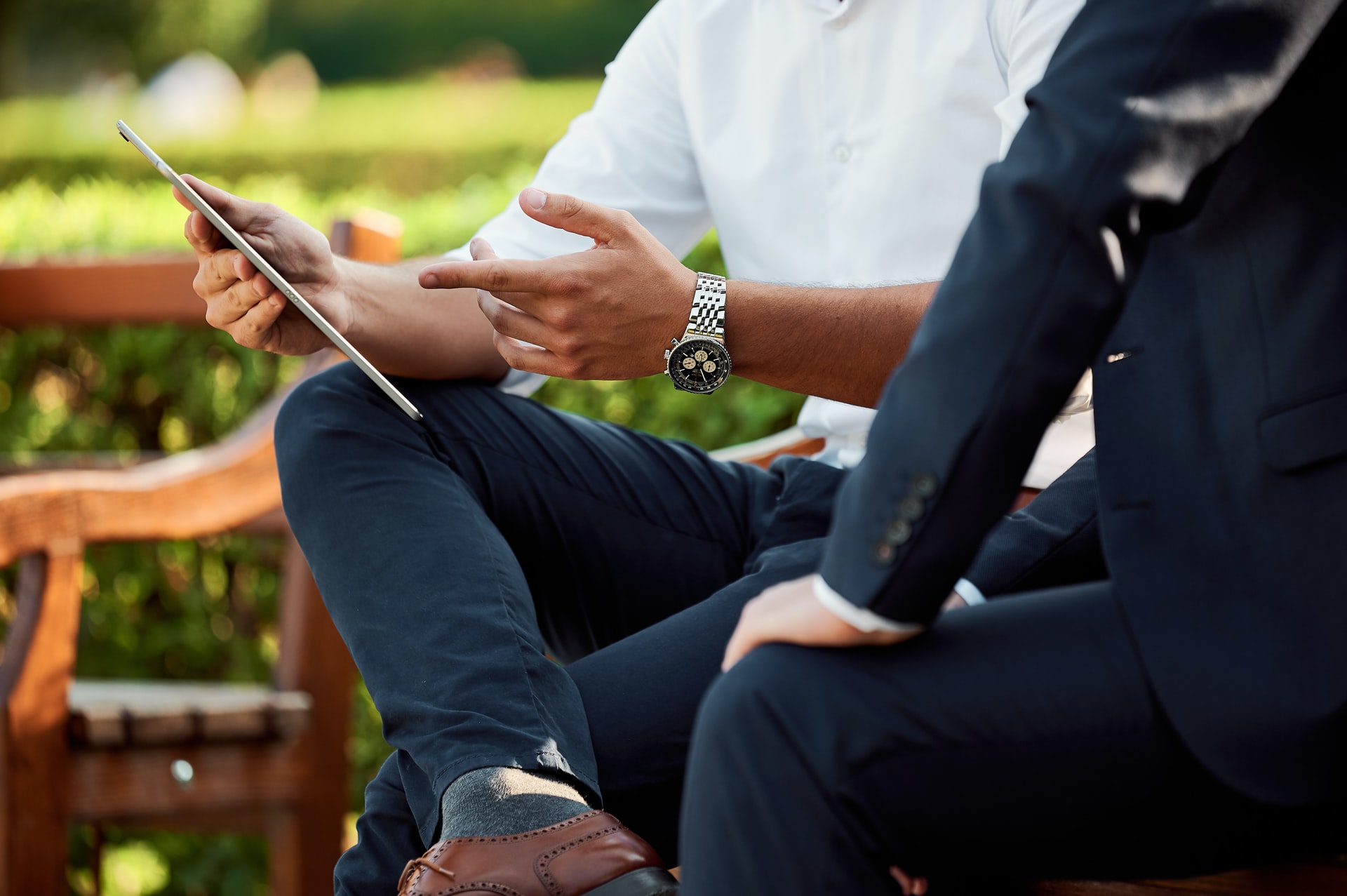 Thank you to our partner Realtors for assisting our clients in your area and we thank you for your referrals. We look forward to continued partnerships to best serve the needs of all our clients.
Thank you to our affiliate business partners
BNI
Haute Residence
Luxury Real Estate
Giveback Homes
Whatever you are in need of just reach out. Allow the DiMaggio Betta Group to be your number one resource for real estate, referrals and resources. We've got you covered.
Wishing you and yours a fantastic 2023!
Debbi, Adam and Chase